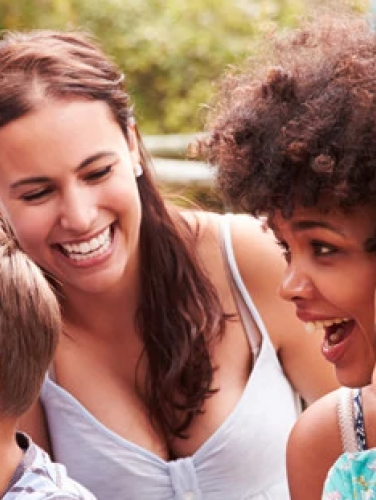 Health and Human Services
HHS is a consolidated agency consisting of Community Resources, Community Support Services, Public Health and Social Services.
Mecklenburg County's Consolidated Health and Human Services Agency provides essential services that are designed to protect and enhance the health and well-being of Mecklenburg County residents, especially our most vulnerable populations. The agency is made up of four key departments: Department of Community Resources, Community Support Services, Social Services and Public Health.. Each of these departments play an important role in providing effective health and human services.
Stacy M. Lowry, Community Support Services Director

Stacy M. Lowry leads a department of diversified human and community services, including veterans services, domestic violence, substance use, and homeless and housing services. 

Yulonda D. Griffin, Department of Community Resources Director

Yulonda D. Griffin is responsible for overseeing the Community Resource Centers, the Unified Workforce Development Program, and the Consolidated HHS Mail Services Center.   

Anthony Trotman, Deputy County Manager, HHS Director and DSS Director

Anthony Trotman is responsible for providing executive oversight to the County's health and human services agency and services as the DSS director.

Raynard Washington, Public Health Director

Dr. Raynard Washington is responsible for managing all public health and environmental health activities in Mecklenburg County. 

Mecklenburg County features state-of-the-art, nationally recognized Community Resource Centers.
---